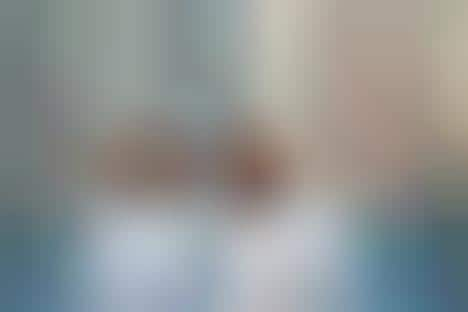 Lapidary Limited, an impact venture building platform, has launched its first wholly-incubated gender-neutral sustainable apparel brand, AndAll. Gender neutral fashion is on the rise across the industry. Clothing brands are slowly catching on and are starting to think outside the binary box. There is increasing demand for more gender-neutral, gender-nonconforming, and gender-inclusive options.
AndAll offers shirting that combines gender-free silhouettes and construction with a focus on quality artisanship, sustainability and ethical production. Timeless design, inspiring prints and a focus on circular production underpin the brand's approach to quality and garment longevity; AndAll shirts are designed to be the foundation of any wardrobe, season after season. The brand not only offers a truly versatile, visually inspiring garment, but one that also engages with the modern consumer and motivates more mindful consumption.
Circularity drives every aspect of AndAll shirting, especially in the brand's choices of materials and manufacturing processes. The Digital Shirt exemplifies the brand's commitment to bio-based, biodegradable fabrics, such as those made with TENCEL™ Lyocell fibers from FSC and PEFC-certified eucalyptus wood sources along with a highly water-efficient digital printing technology to bring their prints to life in more sustainable ways. The shirt is constructed in 100% mono-material: down to the interlining and sewing thread.
AndAll is committed to sustainable and zero waste principles: no plastic is used in their consumer packaging. Every AndAll shirt comes in a reusable cloth bag made with second-quality fabric, which also incorporates the brand's own production scraps.
Image Credit: AndAll / Lapidary Limited


Source link: http://www.trendhunter.com/trends/gender-neutral-sustainable-fashion
Product Collections